Comcast finally reveals its bid amount for Fox
Last week, Comcast revealed its bidding amount for the 21st Century Fox's TV and studio assets. The Philadelphia cable giant has offered $65 billion for the properties, topping the previous bid made by Walt Disney Company. Disney offered $52.4 billion for the Fox's assets. This new development is likely to set off a bidding war between two media giants.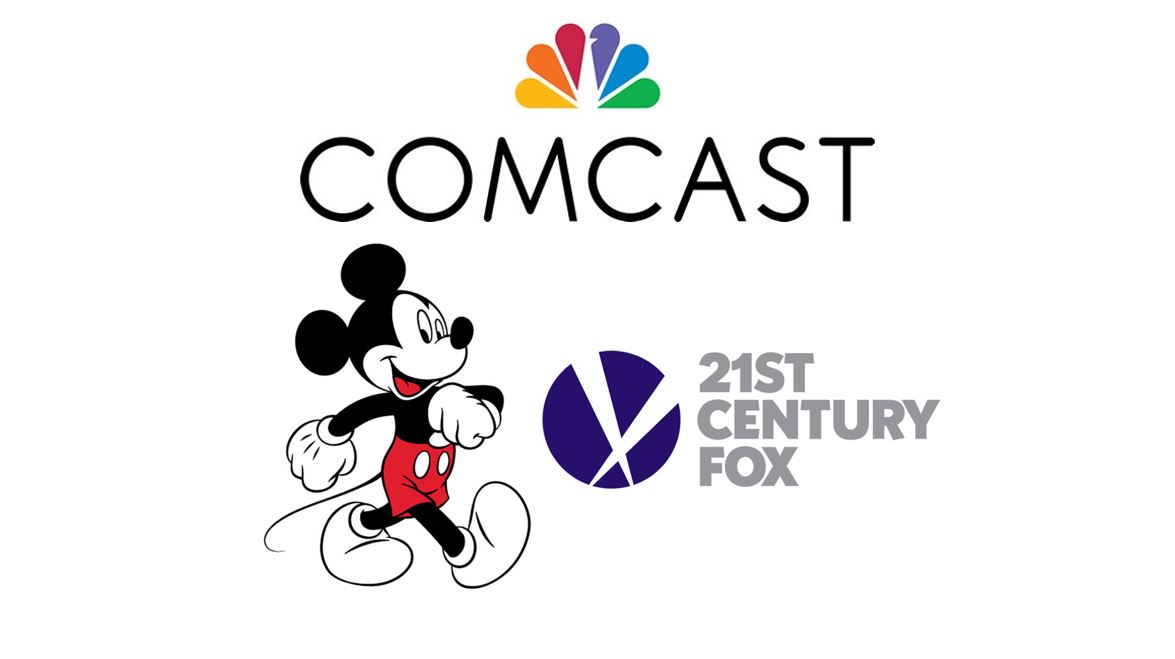 Comcast's aggressive maneuver to occupy Fox's assets has been a hot topic in the tech and media industry. Fox's properties up for bidding are FX cable network, 20th Century Fox, some lucrative group of regional sports networks and stake in British satellite broadcaster Sky. Comcast said in a statement that its offer is values at $35.00 per share in cash, representing premium of approximately 19% to the value of Disney's all-stock offer. Fox has confirmed in affirmative that it has received the Comcast's offer, but Fox's representatives declined to make any additional comment on the matter.
Comcast CEO Brian Roberts wrote a letter to Fox's controlling Murdoch family, telling that Comcast "would be the right strategic home" for the properties of company that are for sale.
But Disney is in no mood to relent as the Burbank, California entertainment titan has a chance to match or even top Comcast's offer. Fox's July 10th investor meeting had been planned to address the sale of its assets. Fox's board is going to consider both the offers that are on the table, according to insider sources. Fox intends to retain Fox Broadcasting, Fox Sports and Fox News.
Read More: Comcast eyes to break Disney-Fox deal
Sealing the deal with Fox would apparently add a feather to the Disney's hat. Disney CEO Bob Iger's legacy depends on this whole deal. In the past few years, Disney has been on a shopping spree as it bought Marvel Entertainment at $4 billion and Lucasfilm in $4 billion in 2009.
Comcast is also vying for Fox's assets as it would bolster Comcast in a similar fashion. Comcast aims to give boost to Universal's operations, NBC Sports unit, and its cable programming operations. Comcast would also be able to gain new momentum to tackle AT&T after the company was granted permission Tuesday to complete its $85.4 billion purchase of Time Warner.
Struggle to occupy Fox's assets is understandable as both Disney and Comcast are in a tight competition with new giants like Netflix and Amazon as well as other digital hulks eager to get into video like Facebook, Twitter and Apple. Comcast executives, during a call with investors, noted that a Fox acquisition would significantly boost the amount of revenue the company generates from foreign markets, increasing it from 9% to 27%. But Comcast occupying Fox is going to face a higher degree of scrutiny as the company runs the nation's largest cable-distribution network. In 2015, the Department of Justice stopped Comcast's attempt to purchase Time Warner Cable on the similar grounds. When I tried contacting Comcast number for any further comments, their representatives declined.
Another lucrative property that is up for sale is Fox's 39% stake in British satellite broadcaster Sky PLC. Both companies are also interested in the British company. The hold of a European media outlet would provide Comcast or Disney much needed reach into foreign markets. Interestingly, in April, Comcast offered $30.7 billion to buy the whole stake in Sky. Comcast said in its statement that it intends to pursue its bid for Sky "in parallel" with its quest to buy the Fox's assets.